Literas que querrás tener en casa | Bunk beds you'll want at home
Las literas son una gran opción para espacios pequeños, pero con estas increíbles ideas querrás tenerlas en cada cuarto de tu casa, incluso si no necesitas ahorrar en espacio. Aquí te dejamos algunos diseños para niños y adultos.
Bunk beds are a great option for small spaces, but with these incredible ideas you will want to have them in every room of your house even if you do not need to save space. Here are some bunk bed designs for kids and adults.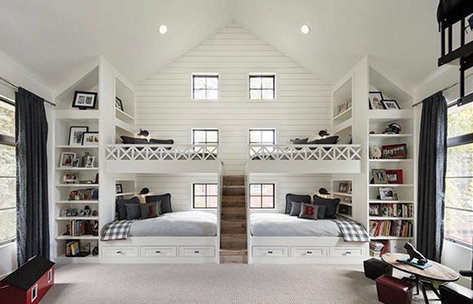 Si quieres un tablero de ideas personalizado visitra ID Service | If you would like a personalized mood board go to ID Service
¿Quieres ver más? ¡Síguenos en Instagram!
Need more inspiration? Follow us on Instagram!